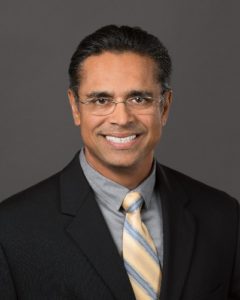 Deepankar "Dee" Biswas is the President of ActiveReservoir LLC (formerly SiteLark LLC), an international petroleum engineering consulting and software firm.
Dee's more than twenty years of expertise includes interdisciplinary projects in conducting reservoir engineering and simulation studies for both unconventional and conventional reservoirs, litigation support, reservoir characterization, simulator development including black oil, compositional, thermal and naturally fractured reservoir simulation projects; and working on waterflooding/gas-cycling and hydraulic fracturing projects. His expertise also includes reservoir engineering for conducting enhanced oil recovery feasibility, and well and pipeline performance evaluation and also economic analysis e.g. DCF, scenario analysis and real options. He has been exposed to drilling operations and drilling-side of the business. His progressive growth through projects in different companies has continuously evolved his engineering, implementation, management and decision making skills.
Dr. Biswas's experience spans assignments in Middle-East, Europe, Latin America, Asia and continental USA. He had previous tenures with such companies as Mobil E&P, ONGC, TXU Energy Trading, Blade Energy Partners and DeGolyer and MacNaughton. He has developed next-generation reservoir simulator for Mobil Exploration and Production. He has performed Integrated Reservoir Studies for major international fields both at Mobil and DeGolyer and MacNaughton. While at Blade he developed reservoir based Underbalanced Drilling evaluation tool and championed its usefulness and application in UBD screening throughout the world. He has developed reservoir engineering and simulation consulting/training business through SiteLark. Recently with Flotek Industries he has expanded Flotek's EOR capabilities from lab to the field, especially applications in multiple-staged, fractured horizontal wells completions in various Shale Plays.
Dr. Biswas has several archival publications including journal papers, conference presentations, and guest lectures. Additionally, he has two book chapters.
Dee has a Ph.D. in Petroleum Engineering from the University of Texas at Austin. He is the recipient of the 2015 Mid-Continent Regional Reservoir Description and Dynamics Award and served as the Vice Chairman Education of SPE Dallas Chapter (2006-07).